Agricultural Steel Framed Buildings. Metal Buildings used for Sheds, Barns, Farm Outbuildings and More
Agriculture is one of the bigger industries in the country.  In the UK,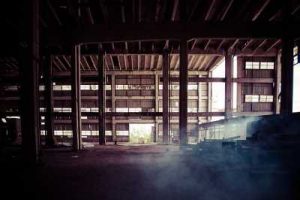 agriculture represents a large chunk of the economy and Agricultural Steel Buildings are a part of it.  This gives the government ample reason to support the industry as much as they can and has created a demand for service providers that can serve the industry and its best interests.
The agriculture industry, just like most any other industry, needs good quality building structures where they can store their products and process their crops when needed.  The construction industry, in turn, answered with general steel buildings construction.  By using metal farm buildings, the agriculture industry can save money on construction costs, while at the same time have strong, durable structures that will keep the farmers produce and their equipment protected.
Whether a company or individual is dealing with crops, livestock, free range or factory farming, Agricultural Steel Buildings are vital to the sustenance of the industry. Metal farm buildings have been used in the agricultural industry for a long time. An agricultural metal frame building can be used by a farmer as a barn for livestock, a storage building or a large shed for farm equipment. This longstanding preference is proof of the building's reliability, flexibility and stability
WHY SHOULD THE FARMING INDUSTRY USE A STEEL FRAME BUILDING?
Cost Effective
The metal structures are considered to be ideal farm buildings for a number of reasons.  One of the reasons being that it is the cheaper option and, in return, they get the best quality structures available on the market.  They get value, function, and efficiency all at the same time.  Plus, reputable suppliers have metal building experts under their employ to ensure that any building project is successful, from design to construction.
Saving money on general steel buildings comes from construction, maintenance, and utility costs.  An agricultural building manufactured from metal is less expensive to construct and maintain compared to traditional structures. During construction, a metal structure will cost half of what a traditional structure would cost.  This represents huge savings for farm owners and ranchers.  Lower costs are due, in large part, to prefabrication and pre-engineering in general steel buildings construction.  With the use of these technologies, metal buildings can be built in much less time and with minimal mistakes.
Maintenance costs are lower because general steel buildings construction exhibits superior strength and durability.  They are built to withstand tornadoes, thunderstorms, earthquakes, and hurricanes.  They are impervious to fire, insect damage, parasites, and rotting.  This means that general steel buildings construction requires very little maintenance and thus results in lower costs for owners.
With steel buildings farmers can save money on labour, materials and insurance – insurance premiums on a metal farm building can be up to 20% cheaper!
Most metal buildings come with a 20 to 30 year warranty, covering everything from exterior paint to hinge repairs. Unlike wood materials, metal components have no knots, twists, or splits which makes them much more reliable. Metal farm storage buildings have stronger connections so they are better able to withstand higher wind and weight loads, and hold up better in tornados, earthquakes and hurricanes.
Save Money on utilities
When it comes to utilities and energy consumption, general steel buildings construction has also proved to be more efficient.  Less loss of heat and cold air results in less energy required in order to control the temperature inside the structure.  Combined with renewable energy technology, steel farm buildings have lower utility bills than most structures available on the market.
For agricultural purposes, general steel buildings construction can be used in the following applications: storage facilities, barns, livestock housing, livestock processing facilities, crop processing facilities, equipment storage facilities, administrative offices, equestrian training facilities, equestrian stabling and housing, etc.
Much Quicker to Build with Steel
Steel buildings can be built much quicker and last much longer than the older wooden and tin structures. Construction is completed much quicker, and at a lower cost than with buildings made of wood and masonry
Metal Building offer more Fire Safety
Agriculture metal buildings are fireproof and they're built to last.
 Other Benefits of Metal Buildings
Metal buildings eliminate the worry of termites! Not to mention, pre-engineered structures are fire-resistant. Agricultural storage is an easier process when you employ that natural hygiene of pre-engineered steel – minimal overall maintenance and easy to clean means less risk of contamination.
A metal structure gives you the option of having a column-free interior for the flexibility of a wide-open floor space.  Steel buildings are also available in a variety of sizes and designs to offer a cost-effective solution to meet any design. They can give you an attractive and functional design with your choice of panel and trim colours. You can also create your own custom steel building giving you the freedom of satisfying your farming and ranching needs.
Uses of Steel Buildings in Farming
Metal farm buildings offer unique advantages that other materials do not. A steel building is the perfect solution for     1) Machinery storage     2) Farm shops     3) Dairy buildings     4) Free stalls     5) Commodity storage     6) Grain storage     7) Livestock housing.
Using Steel Building Kits for Agriculture
Steel building kits provide just the right amount of protection for your precious assets at just the right price for the growth of your business. Steel building kits come in many types. Whether you're raising a few crops or livestock for personal use or thousands and acres to supply the needs of other industries, steel buildings can fit all your needs. The many advantages of steel buildings also make them the ideal choice in the rough world of agricultural production. Steel buildings are comparatively more affordable than other types of construction materials. But the best benefit of owning a steel building is that maintenance is cost-effective and effortless. This is because the metal sheets used for the building kits are industry-grade materials. This means that steel building kits use only top quality items that can better withstand the daily wear and tear. In addition, steel buildings are better able to withstand all types of weather conditions, making them the best choice no matter where you are in the world.
Manufacturers of steel buildings are aware that the agricultural industry has specific needs when it comes to their storage buildings. In answer to this demand, they have made a variety of prefabricated steel building and add-on features that complement and even improve the processes involved in the industry. Just what are these features? Discover two basic advantages of steel building kits for all your agricultural needs.
Ventilation
Among the most popular materials used in building construction, metal is the lightest. Steel is very dense, and steel frames and panels are thin, lightweight, but highly sturdy. This gives you more room to use for storage and less time to worry about the stability of your building. Because the construction material is lightweight, the rooms inside the building easily aerate naturally. This allows constant flow of air throughout the building, improving the quality of air, eliminating heat accumulation and preventing condensation inside.
In addition to natural ventilation, steel building kits can be given large, high windows and doors that promote aeration. All types of windows and doors are available for kits. Depending on the size, shape and placement, these doors and windows can also promote natural lighting. Natural ventilation and lighting can greatly save businesses and individuals from accruing extra costs.
Apart from these, steel building ventilation can also be given vents and roof jacks to promote air movement. AC systems are also an alternative if the business needs more controlled temperatures for specific storage requirements. In cases where AC is required, steel buildings deliver another advantage because they are airtight. A fully-enclosed chamber is highly energy-efficient. The quality of construction for metal buildings is responsible for this advantage.
Insulation is an important companion to improved ventilation. AC is one way to insulate your building during the hot summer months. But other alternatives are also available such as reflective insulation, fibreglass, and rigid foam and spray foam insulation.
Damage Resistant
Water is used widely in agriculture. It is essential for raising crops and livestock, for cleaning purposes and for the production of raw materials. Spillage and the spread of water are therefore unavoidable in agricultural settings. Water can greatly damage unprotected surfaces of structures in the long run. No matter the material used in construction, water can easily seep into the smallest cracks and threaten the stability of buildings. Metal's greatest shortcoming is rust. But modern technology has improved the resistance of metals against rusting and corrosion.
Some steel building kits are made with quality metals that improve its resistance to corrosion. Rather than standard grade metals, protection is more ensured when buying galvanised steel and other treated sheet metals. Corrugated galvanised steel is coated with zinc oxide that prevents rusting and perforations, strengthening the surface of metals. Unlike wood materials, metal is also resistant to fire. Since the agricultural industry uses and deals with materials that are highly combustible, owners of buildings must therefore consider fire resistance among their priorities.
Buying Steel Building Kits
The importance of the quality of your steel structure cannot be emphasised more. The resistance of your structure against damages and the daily wear and tear depends on the quality of structure you buy. The cost of a steel building kit is variable, and this increases as more features are added into your basic structure. But steel buildings in the long run cost less and give you more benefits compared to traditional agricultural construction materials. Steel Building Kits