It is important that when homeowners want tree work to be done that they do not attempt to do so on their own volition because there are various risks involved in tackling such a huge responsibility. For example, if a home owner was to try doing their own trees they risk further damaging the tree or they may even cause damage to their landscaping which in turn can potentially take away some of the value to the property.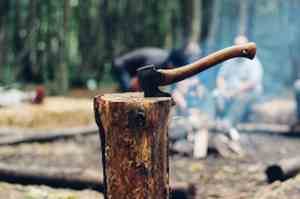 With tree work there is knowledge that one has to have to ensure that what work needs to be done to the trees is the correct type of work. It is important to have someone experienced and knowledgeable to come out to do the work on the trees. There are different reasons why homeowners should not do their own tree work. One big reason is the lack of knowledge and training that is needed when working with trees. "Safe tree work requires extensive knowledge of tree physics and biology, which can take years of experience and study to acquire."
With tree work the professional will know the species of the trees, any diseases that the tree may have, how to fall the tree, and what type of cuts are needed to safely drop a tree if needed, and be able to identify any other potential hazards. Another reason is situations that need or require awareness that homeowners may not be aware of.
Even though homeowners may know their property and their way around their trees there are things that they need to be aware of such as power lines or how close the tree is to the home. Finally, the last reason has to do with the use of tools for tree work. "Homeowners who use incorrect, faulty or complicated tools may hurt themselves and others while attempting tree work". Tree work not only requires the basic equipment but also more advanced equipment such as stump grinders or a wood chipper.
So if you as a homeowner decide that you need work done on your trees please contact a professional to do the job correctly and to protect your home and property. When a professional is hired it ensures that the job will be done the right way the first time. A professional can do the job effectively and efficiently.