Some uses of steel metal buildings
Commercial Steel frame metal buildings can be used for warehouse storage, retail store, office and factory space, airplane hangar, barn, and even for churches.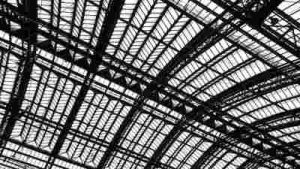 In fact, countless congregations and communities across the United Kingdom and other parts of the world have turned toward metal buildings as a place for worship because of the significant cost savings they offer. Just like with wooden construction buildings, steel constructed church buildings can be customized for any congregation's specific needs.
In addition, steel buildings offer growing congregations an easy solution when they need to expand.
Another application for metal buildings is as airplane hangars for both the storage and servicing of aircraft. No matter what type of aircraft you own, it is vital that you protect it from damaging weather conditions such as snow, rain, or strong winds.
However, metal buildings can be used for many other applications other than for Churches and airplane hangars. They can be used for additional classrooms, businesses, warehouses, factories, stores, barns, and even homes.
Today's commercial metal buildings are not the silver coloured metal buildings or the small outdoor storage sheds that many of us are familiar, even though these are still available. Today's metal buildings are available in many stylish designs that are extremely hard to distinguish that they are constructed out of metal.
It's worth pointing out at this point that any metal building, which is referred to as prefabricated, pre-engineered, or pre-constructed is the same thing as a classic metal building. The terms prefabricated and pre-engineered mean that the metal building was pre-engineered or prefabricated in a factory before it was shipped to the location. However, the phase pre-constructed may or may not mean that the building, especially small outdoor storage sheds, are delivered on a flatbed truck already assembled.
Many times companies will use this term instead of "preassembled" in order to confuse the customer and to charge the customer an exorbitant assembling fee.
If the company you decide to use refer to their buildings as pre-constructed please verify what they mean by this term.  Now that we have explained that there truly are several different applications of metal construction buildings, you can now start considering the many different options offered to you through metal building suppliers in your area. To help you in this process, please call us.