About Us
We at Construction Contractors are a quality, well experienced multi trade builder in Manchester offering new house building services as well as property maintenance and refurbishment. Working throughout the Manchester and surrounding areas, we have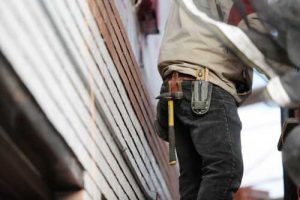 extensive expertise in building and refurbishing commercial, domestic and industrial properties as well as building new extensions, loft conversions, full house renovations and more in Manchester. Our range of skills include carpentry, joinery, electrical works, decorating, plumbing just to name a few. We can be consulted on a "one-off" project basis or for regular site maintenance
Below is a small list of what we do. Of course we could not list everything we do on this page, but you can browse our website to see all of our services by following any of the links on this page. Should you be interested in any of our building services in or around Manchester, or require advice on a particular project, then please contact us. We will be happy to arrange for a no obligation quotation or a visit to your premises
Loft Conversions And House Extension Builders in Manchester
By utilising aspects of unused space such as for instance a loft or garden you can include a lot of value to your property by extending your property in to these areas. We could discuss your loft conversion or house extension plans with you and ensure that they also make best use of the available space and ensure that they have been in line with present building regulations and planning laws.
Insurance Building Work
If you have been unfortunate enough to have suffered from a fire, flooding, subsidence or any other type of property damage which has resulted in a insurance claim then we could help you get your home back again to its former glory. If you want to make improvements on the initial layout we can also accommodate this by going right through your plans and ensuring that our designs are feasible and we can start the renovations with a fast turn around time to ensure that your home is in a habitable state in the shortest possible time.
Kitchen And Bathroom Installation And Refurbishments
We use a team of highly qualified persons such as qualified engineers and NICEIC qualified electricians to ensure that we can; install, decorate and commission your new bathroom and Kitchen installations to ensure they have been suited to satisfy all current building regulations. Our seasoned joiners and carpenters can make your dream kitchen or bathroom to your specific needs and completed to the best possible quality.
Why Choose Us?
Here at Construction Contractors, we like to do things a little differently. We're not your usual building company, you see. We may drive vans with big phone numbers on them and we do carry tools, some of us even have pencils behind our ears. But that's really all there is that likens us to the usual building firms.
Our company ethos is about service and reputation. If we treat our clients with respect and provide a fantastic finished product, those clients will build our reputation for us. So with that ethos in mind we provide honest and well thought advice on how best to approach the building job the client wants completing. We offer a complete building service in Manchester and surrounding areas from planning right through to furniture and fixings purchasing – we have great relationships with related businesses. So however small or large the development project is, we have the contacts in place to negotiate extremely competitive pricing.
Whether you are a commercial developer looking for new partnerships or extra help servicing existing and new contracts, or you are a home owner looking to improve your home with a new driveway in Manchester, or if you are a business owner looking to choose a contractor for a commercial development, Construction Contractors can help you bring your plan to realisation.
Construction Contractors is part of a network of affiliated builders that can service all the greater Manchester, Stockport, Cheshire, Rochdale, Bolton, Oldham and other areas. We are closely related to property development and this unique position enables us to offer you construction related products and services through the group, such as commercial and residential financing through Finance, property and plot location and personal and commercial relocation. As a group with a multitude of construction services, we also have great relationships with many related product retailers and manufacturers which enables us to negotiate extremely good prices and pass on the savings directly to you.
Our reputation speaks for itself. So if you see one of our boards up on a property near you, why not knock on the door and ask how the development is going. We are confident that each and every one will have a good experience to share. Or if you would like us to come and show you how we can manage or integrate into your development projects then pick up the phone and talk to us om 0161 8774142.