Property Façade designers and builders Manchester
Whether a single-fronted, single-storey building or a giant office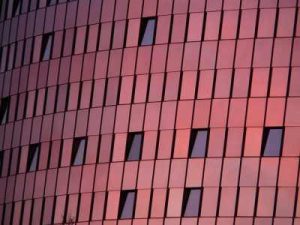 tower, we are experts in the design, manufacturing and installation of building facades. We have detailed knowledge of UK design regulations and building regulations, ensuring all our facade products meet the legal requirements. Our experience, built on our knowledge, allows us to design and build property facades for the exterior of your home in Manchester to suit your specific needs.
We have a passion for new ideas and focus is on providing façade solution which is an inspiration to the Manchester home owner. From humble beginnings, we have grown into a thriving and competitive business, contracting to a variety of construction contracts around Manchester, Cheshire and Stockport areas. Our high quality work is crafted with precision engineering, allowing us to undertake architectural projects for many of Manchester's developments that need expert finishes to the exterior of a building.
We have developed and retained a high degree of expertise thanks to our in-house knowledge and experience. Our craftsmen have the knowledge, experience and specialised skills, as well as the versatility, to tackle any design brief and turn your architectural vision into reality. We consider ourselves innovators and thrive on the challenge of meeting unusual briefs and developing customised solutions and installations for exteriors of a wide range of properties, ranging from commercial properties to residential houses.
When it comes to the design, manufacture and installation of building facades, you won't find anyone better. We are recognised for our ability to successfully and professionally deliver projects of greatly varying scope and differing levels of complexity, all the way from concept through to installation.
As well as our vastly experienced and skilled team, our Manchester base allows us to serve a wide range of areas around the vicinity. We work with suppliers and network of subcontractors with the latest and state of the art machinery and equipment, to provide us with the capability and the flexibility to manage and produce any scale of project. Our excellent relationship and collaboration with outside specialists, such as glaziers, when required, further supports and complements our own skills and completes the value of our total offer. This means we can incorporate stainless steel, glass, tiles, render, timber, plastic, brass, gold – practically any material – to any of our building facades – and you can rest assured that the end product will be of the highest quality