Landscape Gardener Manchester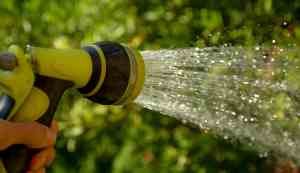 A landscape gardener Manchester firm can help keep your garden and lawn immaculate and beautiful. While many people have what others consider 'the green thumb,' there are also many others who do not have this talent and require the services of landscape gardeners to maintain their lawns.
In the UK, the four seasons can wreak havoc on one's gardens. Thus, these lawns have particular maintenance needs during the springs, summers, autumns, and winters. Normally, a landscape firm can clean up your yard and garden within one day.
During the spring, a landscape gardener Manchester firm like ours can offer a myriad of services. Cleaning up of your yard during this season can be a tedious task. While the work can be done in just one day, the removal and clean-up of old material can be very hard. Landscape professionals can help you do the trick.
Landscape Gardener Manchester
As part of the landscape services, we can weed garden beds, trim hedges, install composted bark mulch, prune shrubs & bushes, rake gardens & lawns, edge lawns' garden borders, edge lawns' cement borders, blow sidewalks & pathways, and rake debris out. These professionals also attend to your lawn care and mowing needs.
After the spring and summer comes the autumn season. This means clean up time for people with considerable-sized lawns. This means you can hire a specialist landscape gardener in Manchester like us to cut up, tidy up, and remove leaves in preparation for the winter.
Particularly, some of the things that the landscaper can do during autumn are: cut back perennials, trim the hedges for a clean look during the winter, clean up dropped pine needles and leaves, protect plants by mulching the garden, apply fertilizer, cut trees that cannot withstand winter storms and winds, clean out drains, and pressure wash driveways and pavements to stop mould and mildew.
To avail any of the services of a landscape gardener in Manchester, Cheshire and Stockport, all you need to do is to call us. While hiring the right company is not easy, the task would be made easier if you get references, research online, and seek testimonials. Your lawn adds a lot of value to your property and the right landscape gardener in Manchester like ours can help you maintain its beauty